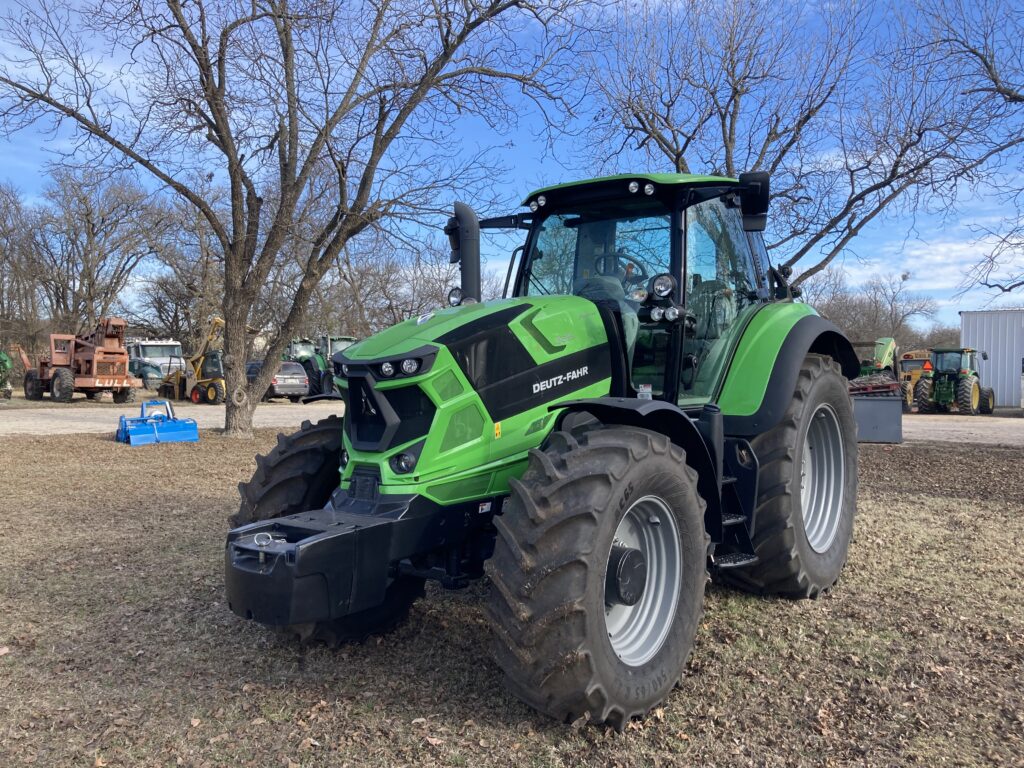 Deutz-Fahr 6215 – 215 HP
The new 6 Series PS/RCshift is powered by updated DEUTZ 6.1 and 4.1 Stage V engines. The revamped Deutz TCD Stage V engines guarantee increased performance even at lower rpm, with tangible improvements in both torque curve and elasticity, for even smoother and more effective operation.
Demo Unit
Front Fenders
Deluxe Cab
3 Point Hitch
Front Weight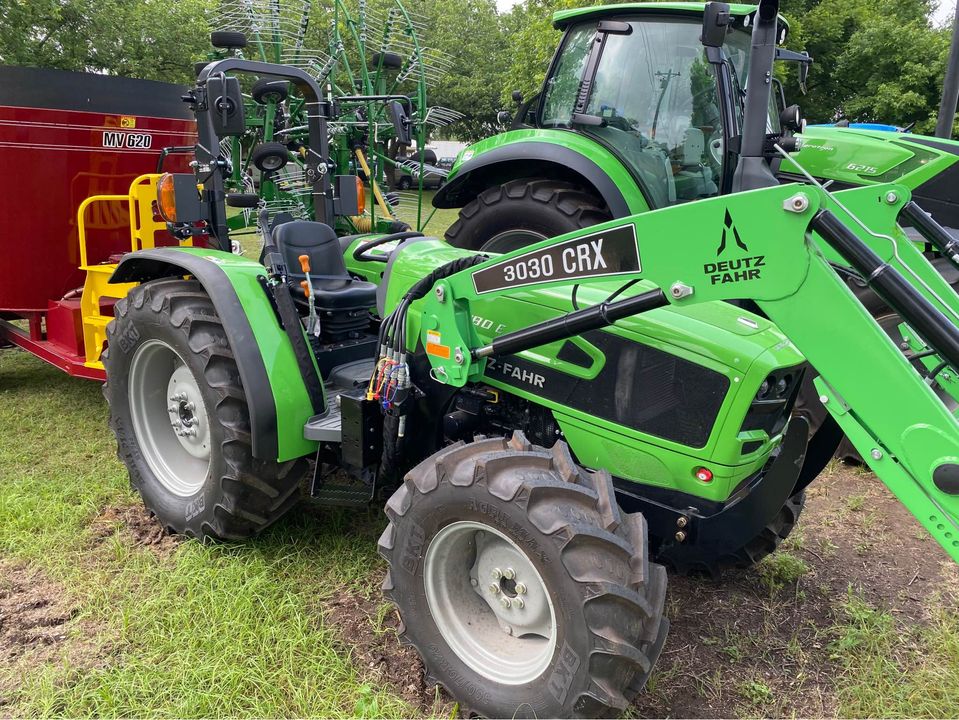 Deutz-Fahr 4080E – 80HP
Developed specifically for agricultural applications, these engines feature electronically controlled Common Rail fuel injection with injection pressures up to 2000 Bar which ensures extremely effective fuel atomisation in the combustion chamber, for even more power and a flat torque curve, with generous torque already available at low engine speeds.